Sea Salt Crystals Butter 250g
Président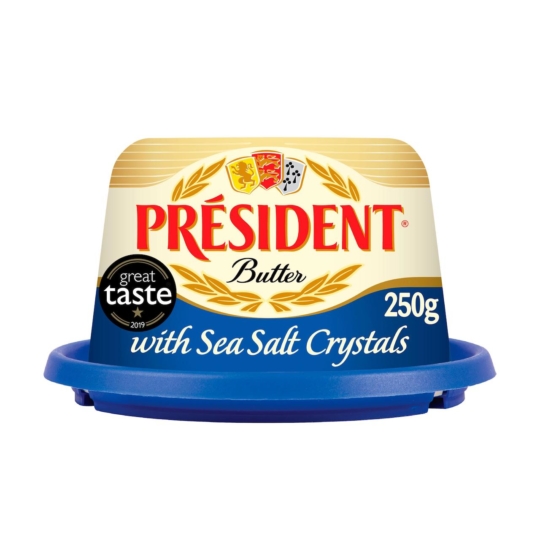 Sea Salt Crystals Butter 250g
Président
At Président, we think life's greatest pleasures are also the simple things.
Ideal for cooking or spreading on a slice of crusty bread. Adds a touch of decadence to every occasion.
Made in the heart of Normandy France, Président Butter with Sea Salt Crystals is a deliciously rich and creamy French butter packed with crunchy sea salt crystals for a truly indulgent taste experience. Président Butter with Sea Salt Crystals offers all the pleasures of French butter in a convenient dome shaped format that is the perfect way to bring a Taste of the Good Life to every dining table.
From crusty bread to kitchen creations, its rich flavour and creamy texture complements every occasion.
Suitable for Vegetarians
Make Time for the Good Life with Président Butter
You could also be interested by: