Slightly Salted Spread 250g
Président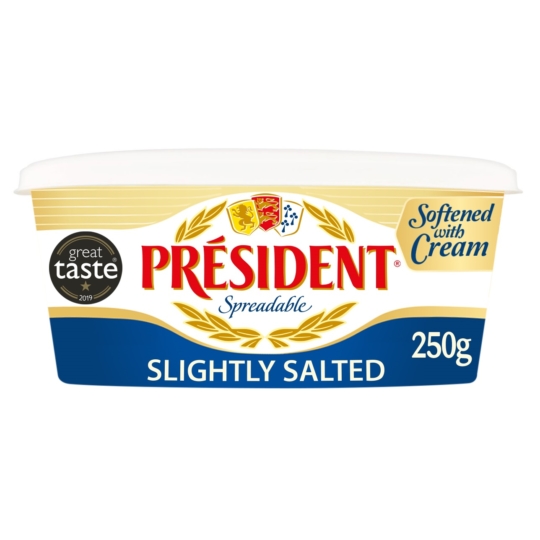 Slightly Salted Spread 250g
Président
At Président, we think life's greatest pleasures are also the simple things.
Softened with Cream, Président Slightly Salted Spreadable is soft
and smooth, it gives you the indulgent experience of French butter in a convenient, spreadable pack.
Slightly Salted Spreadable is churned to perfection from a blend of Président butter, rich cream and salt to give it the distinctive, rich flavour and smooth, spreadable texture. Made with pasteurised cow's milk and cream.
Suitable for vegetarians.
You could also be interested by: